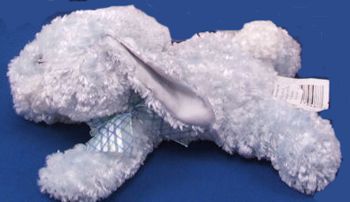 I'm looking for a Walmart blue chenille lying down lop eared bunny rabbit with satin ears. He's wearing a blue plaid organdy bow.
This bunny is my son's best friend, and it is completely falling apart. He gets testy just talking about it. The bunny is very real to him.
Thanks,
Jennifer
If you can help Jennifer find this Lying Down Lop Eared Walmart Blue Rabbit Blue Plaid Bow, CONTACT US, including the POST CODE #30096, but if possible – PLEASE USE THE COMMENT BOX.
Searching for a toy – Originally posted [postdate format="M j, Y"]
Please be sure you Contact US with an email address that is correct, and that you will be using for a long time!! We can't help you if we can't contact you!!