Searching DanDee Puppy Surprise PINK PUPPY – TOP PRIORITY
Christopher must have this exact PINK PUPPY.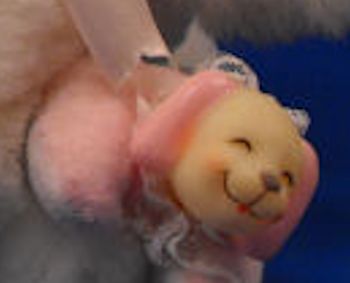 I'm looking for a DanDee PUPPY SURPRISE pink PUPPY. It's the pink puppy with vinyl head and pink terry body that I need.
The white mama is about 16 inches long, not counting her tail, and has a vinyl face, a satin hair bow, and a Velcro pouch in her tummy.
I'm happy to buy the entire set together. If you have it outside the set it's fine – if you have it with the set it's fine. I'm looking for the pink puppy. The white mother dog and the rest of the puppies would just be a bonus, if you happen to have the set together.
I'm looking for this toy for an autistic boy. He's owned the pink puppy since he was born, and I'm looking for a replacement. Some autistic children hold onto something. It's like an emotional anchor for them. That's what this is for him. It can't be replaced with something else.
Thanks,
Christopher
If you can help Christopher find this DanDee Puppy Surprise PINK PUPPY, THIS SEARCH REQUEST IS NO LONGER ACTIVELY MANAGED. Please use Our FREE FACEBOOK GROUP, including the POST CODE #30215