Searching – 2009 DanDee Collectors Choice Laurels Attic Brown Bear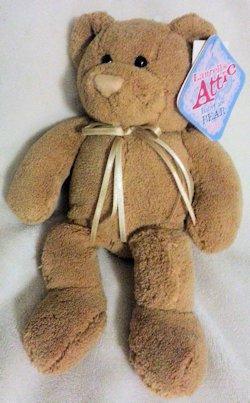 I'm looking for a 10 inch 2009 DanDee Collector's Choice Laurel's Attic brown bear with double bow beige ribbon. It was bought probably 5 plus years ago at a card shop.
I got one for my granddaughter, and now I have another granddaughter. I would love to find one for her, too.
Thanks,
Jill
If you can help Jill find this 2009 DanDee Collectors Choice Laurels Attic Brown Bear, THIS SEARCH REQUEST IS NO LONGER ACTIVELY MANAGED. Please use Our FREE FACEBOOK GROUP, including the POST CODE #30688