Searching – CACH CACH SIMPLY BABY LAMB Cream BLANKIE
Liza has outdone herself today. She wrote to the Cach Cach company and received enough information to be of real help finding this blankie. It is not a bear, but a LAMB, and was sold in 2003.
THANK YOU LIZA and THANK YOU CACH CACH for being a company that cares about people!!!!!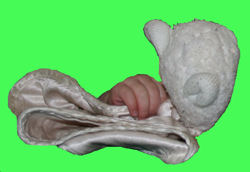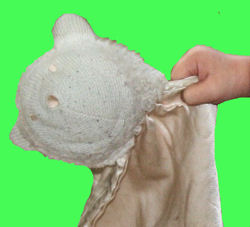 I am searching for a Cach Cach lovie. It is a creme color, has a satin backing, and a teddy bear LAMB's head.

My sister's daughter Emma received this lovey at birth and became attached to it early on. She named it Alice and took it everywhere. My sister joked about how it was her second child.

Her mother in law was in town visiting and took Emma to the local farmer's market. At some point Emma lost Alice. She has since stopped taking her naps and wakes frequently in the middle of the night crying for her. The family is searching frantically for a replacement.

Thank you for your help,
Jessica

If you can help Jessica find this Cach Cach Cream LAMB Blankie, THIS SEARCH REQUEST IS NO LONGER ACTIVELY MANAGED. Please use Our FREE FACEBOOK GROUP, including #071608-2 in the subject, .

Searching for a toy – Originally posted 07/16/2008