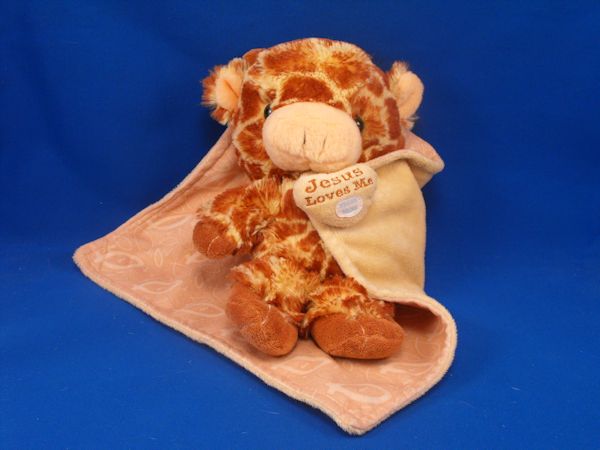 WE certainly think Plush Lovies are important!
We sold plush animals and soft dolls from our online store for over 20 years! Lightly worn plush lovies can provide lots of huggable moments and live in a child's rich imagination. In the truest tradition of the Velveteen Rabbit, they can become REAL.
If this forever friend is lost or damaged, some children have trouble sleeping. They may become irritable, and in some cases appear to actually be depressed. So it's no wonder that parents search the internet, hoping to find a replacement for their child's lost friend.
We do have some suggestions to prevent you dealing with a grieving child who has lost their lovie.
The child does not care if their favorite bunny or teddy bear blankie is falling apart or dirty. But usually their parents do. You may be able to wash the original, if it is in good condition, using our suggestions on how to clean those lovable plush lovies.
But REAL, Plush Lovies probably won't survive the wash.
We can help you replace that threadbare plush lovie with a newer version. You can ask for help to find one on our FREE Facebook Plush Memories Lost Toy Search Service. And then you can carefully save the original, along with those first tiny booties and baby outfits.
Speaking of blankies, it's very important that you use good judgement in what you allow your little one to sleep with. Please read this WARNING from a mother – fortunately it did not have a tragic ending.
Plush Animals and Dolls are NOT just for Children
Tweens, teens, and adults, too, enjoy owning stuffed animals. Sometimes there are so many animals piled up that it is hard to find the bed! Many years after childhood has ended, adults may sleep with remnants of that special lovie. So even grown-ups may feel a sense of safety and security in these comfort objects.
We display them on shelves or sitting in little chairs and wagons. We decorate our homes with our favorite dolls and bears to give them that warm comfortable feeling. Sometimes they are holiday decorations. They are a playful reminder of Santa's surprises from years long past, of the Easter bunny's visit, or of ghosts and goblins to come. Plush lovies look down on us from our computer monitors or work cubbies, or line the back windows of our cars. And our team mascot stuffed animals declare our allegiance t our favorite team and school.
We hold onto these lovies from our past long after we become "grown-ups". Sometimes we misplace them in a move, or we accidentally throw them away. Or we lose them on vacations. or even hospital stays. And sometimes they are discarded as divorce splits families. And we often hope to give a newer version of our own childhood lovie to our children and grandchildren, too.