Searching – 80's Fisher Price Ruffled Cream Bears Blanket Pink, Blue Stripe with Toys Print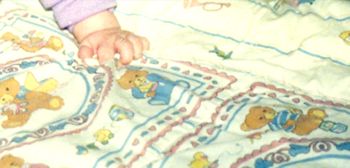 I'm looking for a 1980's crib blanket. I'm pretty sure it's made by Fisher Price, but not positive. The background fabric is off-white/cream and had a fabric ruffle all the way around the edge.
There are toy soldiers, rabbits, bear dolls, stars and a house in the print. It has a blue stripe with pink stripes on both sides of it. And the front is covered with bears.
This will be a replacement blanket for my 25 yr old daughter, yes, she's 25!! LOL Her original is thread-bare and unrecognizable! I would love to find her another one to keep for her future children.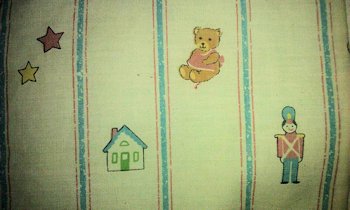 Thanks,
Susan
If you can help Susan find this 80's Fisher Price? Cream Bears Ruffled Blanket Pink, Blue Stripe with Toys Print, THIS SEARCH REQUEST IS NO LONGER ACTIVELY MANAGED. Please use Our FREE FACEBOOK GROUP, including the POST CODE #25916