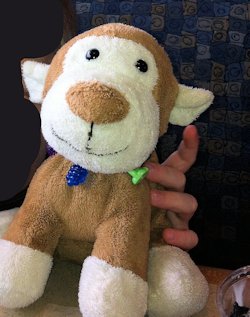 I'm looking for a small Target brown and white monkey I purchased in their bins in 2011. I paid $2.50 for this cute little monkey.
My 5 year old grandson is never without his 'Peanut'. My 8 year old grandson makes his little brother share as he loves him, too. I have sewn him numerous times and would love to purchase a few more before I can't mend this one.
They will be heartbroken without their Peanut.
Thanks,
Lolly
If you can help Lolly find this Small Target Brown White Monkey, THIS SEARCH REQUEST IS NO LONGER ACTIVELY MANAGED. Please use Our FREE FACEBOOK GROUP, including the POST CODE #30565