We have been helping frantic families for many years to find their child's lost lovie. So we can offer you some knowledgeable suggestions.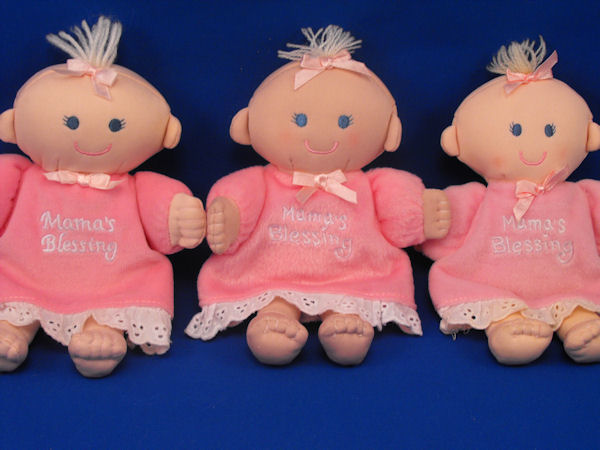 First of all, if you realize that a toy is becoming very important to your child, it's time to start trying right then to get several duplicates, while you can still buy them.
Carter's, for instance, makes a new variation of their toys every 6 months. That's plenty enough time for your precious baby to pick out one particularly important toy as their security lovie. And then you have trouble finding a duplicate. Sometimes these lovies are blankies, but not always. Many babies become used to going to sleep to the music of a pull down crib toy. All kinds of super soft baby toys become "REAL".
Alternate the Duplicates
Buy at least 3 backup lovies as soon as you are sure "it" is THE one. Check out our Plush Memories Lovie Shoppe. We sell a wide variety of hard to find lovies in great condition. Maybe we will have what you need in stock.
Then, we would suggest that you alternate all of them. (But never let your little one see all three at once LOL.) That way you don't end up trying to replace a raggedy or lost lovie with his brand new cousin. Some parents have shared that they have gone to the extreme to buy a new one and make it as "good as old." They dragged it through the dirt, smushing it, and running it through the washing machine and dryer several times. One mom even said she ran over it with the car!
Take Photos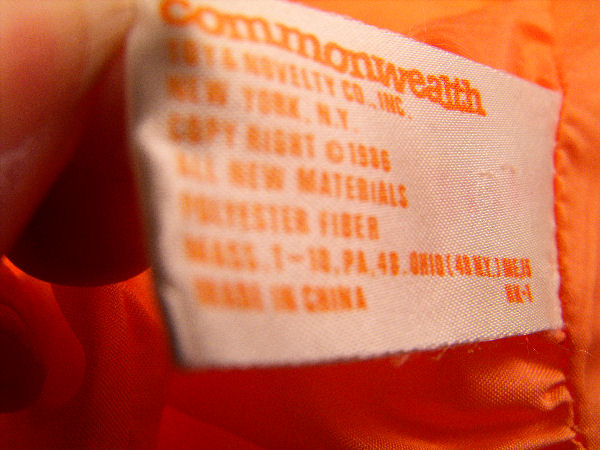 While you still have a good one, take lots of photos of the toy close up. Show the tag, too, so you will know the brand information long after the tush tag fades or falls apart. Make sure you use a plain contrasting background. Sometimes it is important to know where it was bought, or if it was won from one of those vending machines.
Mark Identity
Some parents put a phone number on the tush tag in laundry ink. Others put the child's name on the tag. With security issues concerning children and pedophiles becoming more and more a problem, we don't endorse putting your child's name on the tag, and certainly not their full name. And there are electronic tags that you can purchase to attach in some way. That way you may even be able to use your phone to try to find the lost lovie.
What If It's Too Late?
What do you do if you did not buy any backups, and now the lovie is in shreds? Take a photo of it anyway, again paying attention to use the best contrasting background for the lovie. Check on the internet for a backup. Image searching can help sometimes. If you can't locate one, save your Search on eBay. They will email you when one is listed that fits your search terms.
And we may be able to help you find a backup or replacement for that lost lovie or ragged remains of a favorite on our FREE Plush Memories Lost Toy Search Service Facebook Group. We have almost 7,000 members, and we're growing every day. That's a lot of extra eyes looking for what you need!
Comment Starters
How do you identify your child's favorite lovie? Do you have rules about where the favorite can go? Is it allowed out of the house? Do you have any suggestions to others about how to keep the favorite safe? Did your child accept the replacement? How did you handle the emotional reaction to a lost lovie?
PLEASE SHARE YOUR COMMENTS/SUGGESTIONS