FOUND – Cream GUND Lamb Little Tones Tan Face Hooves Striped Ears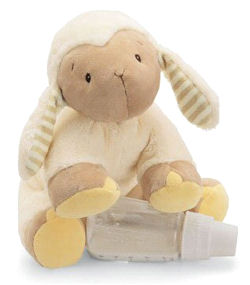 I'm looking for a baby Gund lamb Little Tones. He has a squeaker. Hopefully the catalog number (#GD 58625) will help. The lamb is cream colored with cream striped ears and about 11 inches long.
My toddler can't sleep without it, and the one we have is ruined. I need to find a replacement!
Thanks,
Deanna
If you can help Deanna find this Cream GUND Lamb Little Tones Tan Face Hooves Striped Ears, THIS SEARCH REQUEST IS NO LONGER ACTIVELY MANAGED. Please use Our FREE FACEBOOK GROUP, including the POST CODE #30642
Originally posted [postdate format="M j, Y"]