We have a mailing list of people looking for the two versions of Baka Baku.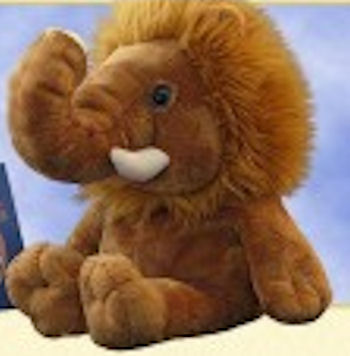 I'm looking for a brown Baka Baku or a multi colored Baku Bah Koo for my 7 year old daughter. They are a soft stuffed plush with plastic eyes combination elephant, lion, and cow. We'd rather have the brown version, but there are multi-colored ones as well that would work.
My daughter Chloe, who was just honored at her school this week for having excellent personal character and being a pillar of her school community, was very severally hurt and violated by a close family member. Although that family member is in jail, and she is safe, she has been having nightmares non stop ever since.
Even with her being hurt, she still shines and is such a good kid. I want so badly to bring her peace while she sleeps. She knows all about the story of Baku Bahkoo and believes in her heart having one would make her bad dreams go away.
She has asked me for one over and over. I have searched, but can not find one. Can you help my Chloe?
Thanks,
Jennie
If you can help Jennie find this 80s All Brown Mary Meyer Baka Baku, THIS SEARCH REQUEST IS NO LONGER ACTIVELY MANAGED. Please use Our FREE FACEBOOK GROUP, including the POST CODE #30577