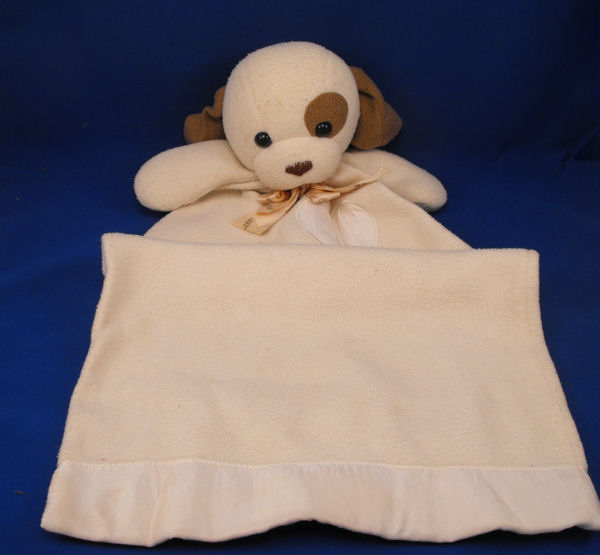 I'm looking for a 27 inch long fleece gown style DAKIN cream brown dog blankie. It has a brown eye patch, nose, and ears. There is a beige satin bow printed 2000 Millennium. It has cream satin paws, binding, and a cream satin heart.
PLEASE HELP……This is my son's Mr. Puppy, and he has just about worn it out. My son has severe Cerebral Palsy and his blanky is the only thing he finds real comfort in.
I have to find him a new one A.S.A.P.
Thanks,
Liza
If you can help Liza find this DAKIN Cream Brown Dog Blankie Bow Printed 2000 Millennium, THIS SEARCH REQUEST IS NO LONGER ACTIVELY MANAGED. Please use Our FREE FACEBOOK GROUP, including the POST CODE #30708