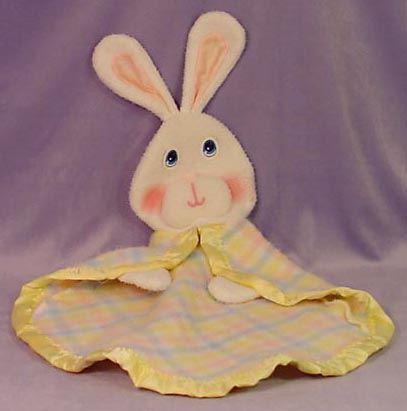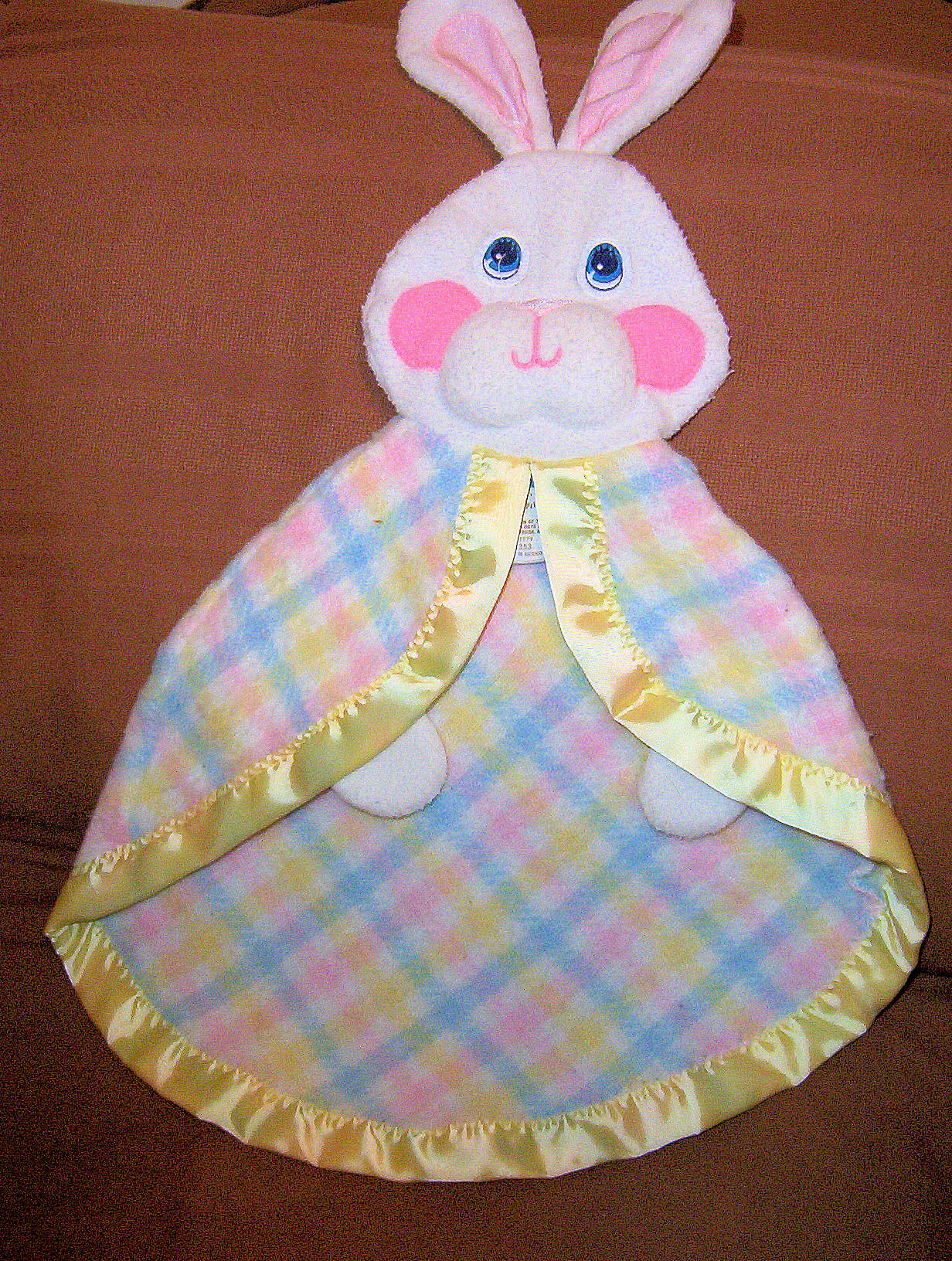 Are you looking for one of these Hard to Find Snuzzles plaid Bunny Security Blankies?
We keep getting requests from people hoping we will be able to help them find one without it costing so much. There was a yellow plaid one on eBay some time ago with 29 bids up to ONLY $280 with still 3 days to go on bidding!
So I decided it was time to ask Susan, the creative lady who has helped several of our readers with lovies she has reproduced, if this is something she could come close to replicating. Of course, the plaid blankie wouldn't be the exact same material, but it would be similar. She certainly has the skill to come pretty close to the originals, if someone would be interested in a reproduction, rather than doing without, or paying a small fortune for it.
Here's the replica Susan made for Lauren!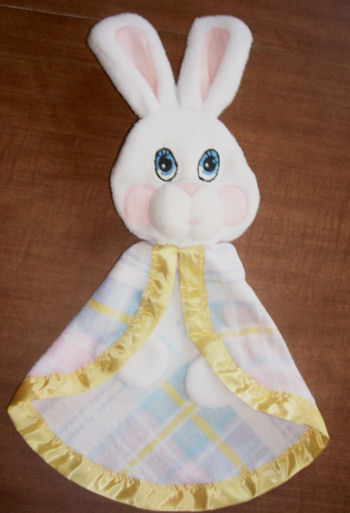 Please Contact Us, including "Snuzzles Rabbit Blankie" in the subject, OR Contact Susan .
Searching for a toy – Originally posted 03/06/2008
Please be sure you use an email address that is correct, and that you will be using for a long time!! I can't help you if I can't contact you!!