Searching – Baby Ganz Blue Bear Polka Dot Blankie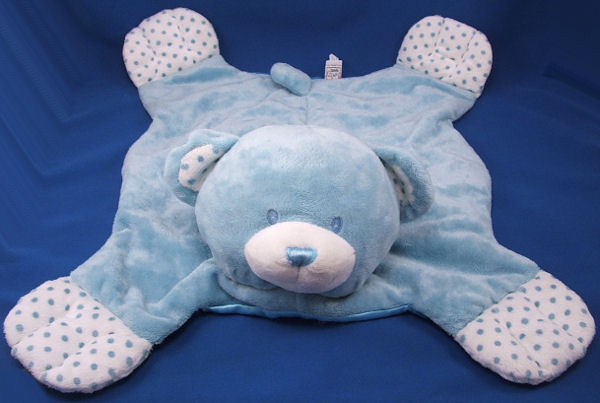 I'm looking for a Baby Ganz blue velor teddy bear blankie. The blanket is 24 inches and has a satin lining. The bear has a white muzzle with polka dot ears and paws.
My little boy has this very tattered blue bear. He worries about him falling apart, and I would love to find him a spare.
Thanks,
Kim
If you can help Kim find this Baby Ganz Blue Bear Blankie, THIS SEARCH REQUEST IS NO LONGER ACTIVELY MANAGED. Please use Our FREE FACEBOOK GROUP, including the POST CODE #30165