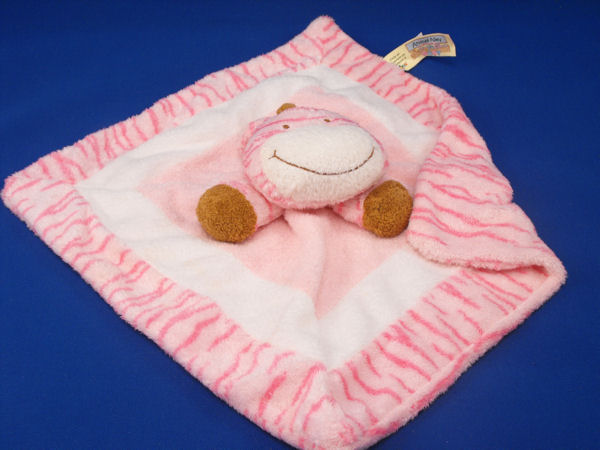 I'm looking for a Animal Alley No. 67391 11 inch Square Zebra Blankie. It has a plush super soft pink striped terry zebra head and arms, brown mane and feet, and a white muzzle. The blanket part is pink and white with pink zebra stripe binding and lining.

My daughter recently lost her pink stripe zebra brown mane feet white muzzle that she calls moo moo. It was her sister's that got passed on to her. So it was very sentimental. She is unable to sleep at nights, since it was her security. I told her she went to visit her mommy cause she missed her and that she will be back soon. My daughter has a birthday this month. I was hoping to find one soon and replace it for her birthday. I was hoping that you would be able to find one for me. Please help!

Thanks,

Dia
If you can help Dia find this Animal Alley Pink Stripe Zebra Brown Mane Feet White Muzzle, THIS SEARCH REQUEST IS NO LONGER ACTIVELY MANAGED. Please use Our FREE FACEBOOK GROUP, including the POST CODE #24421,
Please add the POST CODE to your comment.
Please be sure you Contact US with an email address that is correct, and that you will be using for a long time!! We can't help you if we can't contact you!!